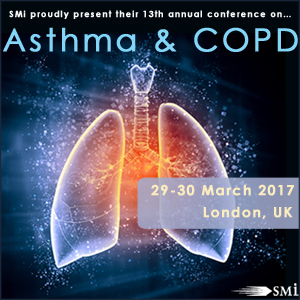 Expert speaker panel continues to grow for Asthma & COPD 2017
SMi's 13th annual show dedicated to discussing Asthma & COPD will be returning to London this March.
EURRUS and Imperial College London have recently been added to the expert speaker panel at this year's event. They will present alongside respiratory specialists from MHRA, GSK, Boehringer Ingelheim, Glenmark Pharmaceuticals, Janssen, Teva UK, AstraZeneca, MedImmune and many more to reflect on the ongoing issues and latest developments of these two diseases.