Farmavita Net is professional community and network of pharmaceutical licensing and business development executives
Membership and Use of Farmavita.Net - Pharmaceutical Lincensing Network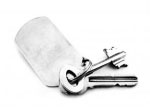 Registration is key to your business development with Farmavita.Net Community. Please, register as the member and log in with your user name and password when you visit Farmavita.Net next time. Registration is free! When you log in you will see additional menu at the left side which will allow you to:
submit your license offers
submit your license needs

submit your professional articles related to pharmaceutical business news, regulatory affairs and intellectual property issues.

submit information about company or consultancy into members section
submit your company press release into business news section

participate at professional discussions at Faramvita.Net

Community

message board
Farmavita.Net reserves the right for final editing and approval before publishing of submitted content. Offers and needs for pharmaceutical products and technologies will be published anonymously e.g. your details will be available only to us. Content submitted into sections of Business News, Intellectual Property and Regulatory Affairs, after editing and approval, will be published with full credentials of Author.
Farmavita.Net has developed unique tools in B2B business development. Beside publishing on Farmavita.Net your need/offer will be actively promoted by other means such as newsletters, direct mails, face to face meetings and presentations on professional pharmaceutical events. Staff of Farmavita.Net will contact you when we match suitable business partner for you. In this case we will ask you for the non-exclusive agency agreement on commission basis for this specific customer/product.
MEMBERSHIP IS FREE. Register now.
TERMS OF USE
All use of the Farmavita.Net Community's web site is subject to the terms and conditions set forth below ("Terms"). The Farmavita.Net Community ("FNC") is a subset of Farmavita d.o.o. By registration to Famravita.Net and using these web pages, you agree to abide by the Terms. We may amend the Terms at any time by posting the amended Terms on this site. Your subsequent use constitutes acceptance.
PRIVACY
Please review our Privacy Statement, which also governs your visit to FNC, to understand our practices.
COPYRIGHT & TRADEMARKS
All content provided on this site is owned by or licensed to FNC and protected by international copyright laws. FNC and its licensors retain all proprietary rights to the FNC Content. The FNC Content may not be reproduced, transmitted or distributed without the prior written consent of FNC.
LICENSE AND SITE ACCESS
FNC grants you a limited license to access and make personal use of this site, subject to the Terms. This site and any portion hereof may not be reproduced, duplicated, copied, downloaded, sold, resold, or otherwise exploited for any commercial purpose without the express written consent of FNC. You may not frame or utilize framing techniques to enclose any trademark, logo or other proprietary information (including images, text, page layout and form) of FNC and/or its affiliates without the express written consent of FNC. You may not use any meta tags or any other "hidden text" utilizing FNC's name or Marks without the express written consent of FNC. Any unauthorized use terminates the license granted by FNC.
DISCLAIMER OF WARRANTIES AND LIMITATION OF LIABILITY
The FNC site is to be used only as reference aids. They are not intended to be a substitute for the exercise of professional judgment. You should confirm the information on the FNC site through independent sources and seek other professional guidance in any actions or decisions.
FNC does not warrant or guarantee any of the products described, prices supplied, or medical device information contained, and does not perform any independent analysis in connection with any of the product descriptions. FNC does not assume, and expressly disclaims, any obligation to obtain and include any information other than that provided to it by its third party sources. It should be understood that by making this material available FNC is not advocating the use of any product described in this site, nor is FNC responsible for misuse of a product. Additional information on any product may be obtained from the manufacturer.
Any offer for sales of intellectual property is valid subject to confirmation, country by country. There will be no sales in those countries where this offer would constitute an infringement of third parties intellectual proprietary rights. FNC is not owner of offered products/licenses and do not take any liability related to them. However, as the licensing agent FNC will do the best to facilitate that closed licensing agreements are made on mutual benefit of contracting parties and without infringement of intellectual property of third parties.
THIS SITE IS PROVIDED BY FNC ON AN "AS IS" AND "AS AVAILABLE" BASIS. FNC MAKES NO REPRESENTATIONS OR WARRANTIES OF ANY KIND, EXPRESS OR IMPLIED, AS TO THE OPERATION OF THIS SITE, OR THE INFORMATION, CONTENT OR MATERIALS INCLUDED ON THIS SITE. YOU EXPRESSLY AGREE THAT YOUR USE OF THIS SITE IS AT YOUR SOLE RISK. TO THE FULLEST EXTENT PERMITTED BY APPLICABLE LAW, FNC DISCLAIMS ALL WARRANTIES, EXPRESS AND IMPLIED, INCLUDING, BUT NOT LIMITED TO, IMPLIED WARRANTIES OF MERCHANTABILITY AND FITNESS FOR A PARTICULAR PURPOSE. FNC WILL NOT BE LIABLE FOR ANY DAMAGES OF ANY KIND ARISING FROM THE USE OF THIS SITE, INCLUDING, BUT NOT LIMITED TO, DIRECT, INDIRECT, INCIDENTAL, CONSEQUENTIAL AND PUNITIVE DAMAGES.