If you are demanding any product or service please register as Farmavita.Net network member and publish your offer or demad. In-Licensing and oursoucing of products is usual a way for development of winning portfolio of products. License-in is also very cost effective way of product/technology development. Opportunities are listed according chronological order, the most recent first.
1
Adalimumab API available: - from EU cGMP certified facility  - exceptional quality  - fill-finish possibilities Please ask for more info.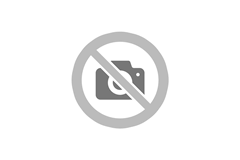 Member of Farmavita.net is looking to in-lincese Dossier and contract manufacture  for:  Lactulose, 100, 200, 300, 500 and 1000 ml (Clear, viscous liquid, colourless or pale brownish yellow) Dossier and Marketing Authorization: approval in UK and Ireland.  File can be shared. Annual forecast Lactulose solution: 300ml: 500,000 packs 500ml: 950,000 packs For more details, please contact us at info@farmavita.net Kind regards, ...