Business for Sale
Written by Administrator
Wednesday, 11 December 2013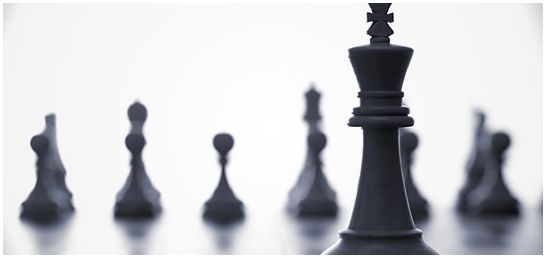 Member of Famravita.Net offer pharmaceutcal facility for sale. Facility is GMP approved pharmaceutical production plant in Lithuania.
As a result of an manufacturing network review the Seller is consolidatng its manufacturing operatons. As part of this consolidaton the Seller has decided to divest one GMP approved pharmaceutcal producton plant in Lithuania.
Key advantages of acquisiton
•  GMP and HACCP certfied according EU requirements
•  "Plug and Produce" opportunity
•  Excellent geographic locaton in EU country Lithuania
•  Fully operable including validated equipment
•  Complement with licenses for pharmaceutical and food supplement production
Read more...
Business for Sale

Written by Administrator

Tuesday, 26 November 2013

Looking for European Business Acquisition

Non-European company is looking for two types of European pharmaceutical business acquisitins:

1) Licensed/functioning/in administration pharmaceutical manufacturing company. The ideal area would be large volume sterile manufacturing, intravenous solutions, injectables or similar facility. Ideally the company would have a portfolio of products registered with local authorities/EU. The idea is to develop the existing product range and put in place additional manufacturing lines (if required) for new products.

2) Small/Non expensive company (possibly laboratory) with manufacturing facility with long history of holding manufacturing license in EU. It will be used for a small scale high tech manufacturing (approx 1-5 people).

For more details, please send your inquiries to This e-mail address is being protected from spam bots, you need JavaScript enabled to view it

Business for Sale

Written by Administrator

Thursday, 07 November 2013
Farmavita.Net member has developed technology which enables development of oral dosage forms with controlled and site specific release of active pharmaceutical ingredients. Patent pending application.

Company is looking for following types of cooperation:
- Out-licensing
- Joint-venture and private equity partners
- Collaborative product development
- Consulting or contract research contracts

Read more...

Business for Sale

Written by Mirela Pacemski

Thursday, 12 September 2013

Want to be a Joint Venture & Business Partner in Indonesian company?

Member of Farmavita.Net from Jakarta Indonesia, is seeking for a Joint Venture and Business Partner for it's company.

Company is established in 1984 and still operating. They produce branded generics , generics and traditional products. They have products range of around 100 different products (tablets, caplets, capsules, liquids, powders, and dry syrups). They also extract plants for their products and they already have a cGMP lisence from the department of health Indonesia.

Read more...

Press Release

Written by David Menzies

Friday, 05 July 2013
RALEIGH, N.C.--For the second year in a row, Myers Bigel Sibley & Sajovec, P.A. (Myers Bigel), the largest independent patent law firm in North Carolina, has been ranked in the top two in the country for quality patents in the consumer electronics/discretionary category by IAM/Ocean Tomo PatentRatings®.

Read more...

Press Release

Written by David Menzies

Monday, 20 May 2013

Helps Publicize Event Via NCTechNews, Global TechWire News Sites

RESEARCH TRIANGLE PARK, N.C. & WASHINGTON, D.C.--Innovative PR and media relations firm Global Media Strategies (www.gmsinnovate.com ) recently supported the world's largest multi-disciplinary multi-sector conference and marketplace of vetted innovations, innovators and technology business developers and funders, TechConnect World, in Washington, D.C. May 12-16. In addition to providing insights and best practices in publicity and marketing directly with attendees via David Menzies, Global Media Strategies president, the firm promoted the event as a strategic partner through its online news resources NCTechNews and Global TechWire.

Read more...

Press Release

Written by Phil Turner

Friday, 03 May 2013

Samarind announces its support for the TOPRA Innovation Award in 2013


This is the third successive year that Samarind has chosen to support the prestigious TOPRA Regulatory Affairs Awards, having sponsored the Lifetime Achievement Award in 2011 and the Innovation Award in 2012.

Read more...

Press Release

Written by Fleming Gulf

Monday, 29 April 2013

Healthcare IT India Summit kicks off on a high note

Revolutionizing the future of Healthcare IT




Healthcare IT India Summit brought to you by Fleming Gulf conferences, kick started on a soaring note on April 22nd 2013 in Taj Krishna, Hyderabad. The objective of this summit is aimed at highlighting the advantages of integrating Healthcare with Information Technology to make way for the future of Healthcare management system.

Read more...

Press Release

Written by Pharm Connect

Monday, 29 April 2013

PHARM Connect Congress 2014

The annual PHARM Connect Congress for Enlarged Europe is one of the largest pharmaceutical and biotechnology manufacturing events in Central and Eastern Europe and the CIS market in 2014.

The event is bringing together around 500 senior decision-makers from Europe's leading pharmaceutical and biotechnology companies, giving them the opportunity to share knowledge, discuss key priorities and evaluate solution providers.


Read more...
<< Start
< Prev
1
2
3
4
5
6
7
8
9
10
Next >
End >>
Results 1 - 9 of 159